At Wealthfront, we're building the future of financial advice. Our clients live their lives through technology, so we believe that great financial advice should be automated and accessible with just a few taps on a smartphone. We're constantly looking for ways to make the Wealthfront experience on mobile easier, more delightful and more secure, so today we're thrilled to announce support for Face ID on the new iPhone X.
Face ID is new technology that unlocks your iPhone X by using infrared and visible light scans to uniquely identify your face. Wealthfront is one of the first financial services companies to implement Face ID, and we couldn't be more excited to add another way to ensure your security. And for those lucky enough to get the iPhone X today, we encourage you to check it out.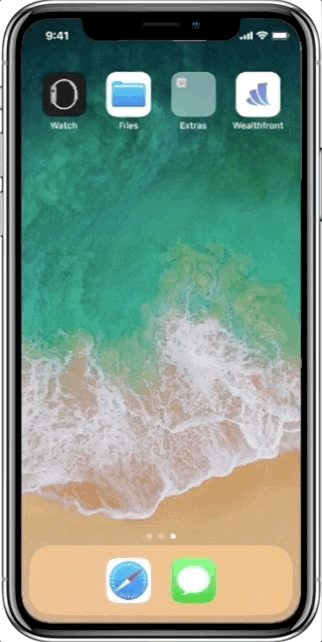 This is the second innovation we've adopted focused on facial recognition. Earlier this year we introduced our college planning feature within our financial planning solution. To make the experience more personal, we invite you to upload a photo of your child into your plan. We do the cropping and centering for you via Apple's machine learning-based face detection so you can upload in one tap.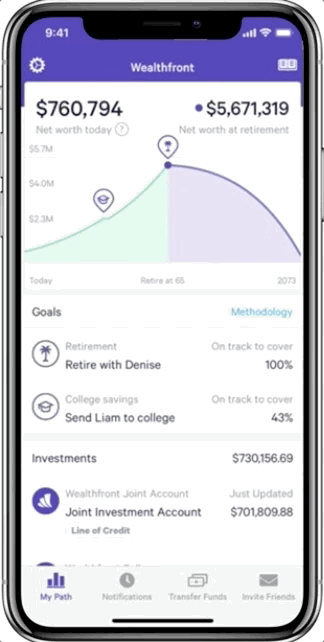 At Wealthfront our goal is to help you live the life you want, and we do that by delivering sophisticated financial solutions and innovative product experiences. We're excited to leverage Apple's latest technology, and we'll continue to take advantage of new features that help make our mobile experience even better for our clients.
Disclosure
Nothing in this blog should be construed as tax advice, a solicitation or offer, or recommendation, to buy or sell any security. Financial advisory services are only provided to investors who become Wealthfront Inc. clients pursuant to a written agreement, which investors are urged to read carefully, that is available at www.wealthfront.com. All securities involve risk and may result in some loss. For more information please visit www.wealthfront.com or see our Full Disclosure. While the data Wealthfront uses from third parties is believed to be reliable, Wealthfront does not guarantee the accuracy of the information.  Displayed product images are for illustrative purposes only.
About the author(s)
Dan Carroll is Wealthfront's founder and Chief Strategy Officer. Dan founded Wealthfront to bring client-centric, transparent and low cost financial advice to the retail investor. View all posts by Dan Carroll