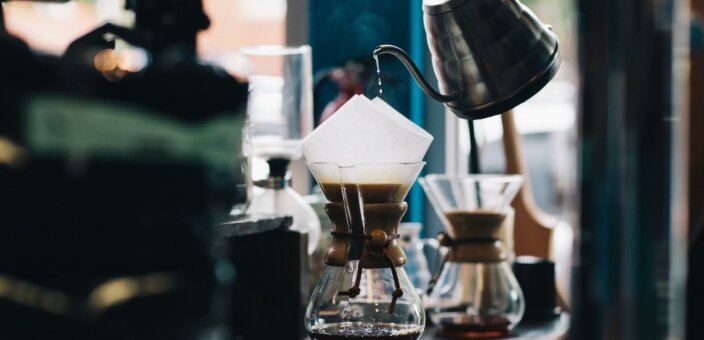 34 People Share The One Thing They Cut From Their Budget That They Never Missed
No matter what your income is or what your specific goals are, your budget is never too big nor too small to be carefully considered and highly intentional.
---
Your financial life, like the rest of your life, is an endless series of trade-offs. Figuring out a budget that works for your short- and long-term goals isn't a "do it once and forget about it" kind of task. Living according to the right budget for you is something you have to rethink, revisit, and reconfigure at regular intervals for *checks notes* yeah, pretty much the rest of your life.
In addition to the big budgeting pillars — making sure you're holding onto enough cash for any expenses you have coming up, saving for retirement, feeding any investments you have — arguably the most impactful (and admittedly, the most tedious) parts a next-level budget are the smaller things.
No, we're not going to tell you that your daily matcha latte is undermining your retirement plans (it is definitely not; please enjoy your caffeine fix), but it is undeniably true that cutting out little things from your regular spending is an incredibly effective way to divert more of your resources towards the things you actually care about using your money for. This is true no matter what your income is or what your specific goals are — your budget is never too big nor too small to be carefully considered and highly intentional.
"We cancelled our Amazon Prime membership 3 years ago and we don't really miss it. Now, we wait until we have enough items to buy to qualify for free shipping and we don't mind waiting a little bit longer to get them. It deters us from impulse buying!" – John
"Eyelash extensions" – Zi, 29
"Car lease" – Anthony, 32
"Ubers to work" – Ally, 31
"Healthcare. [N]ot even kidding going to the doctor and dentist are both super expensive, even with insurance." – Parker
"Some monthly fee Bank of America kept charging me until I closed out the account." – Kevin, 27
"My answer is without any doubt my car and all expenses related to it. ex: car payment, insurance, gas, parking, stress with parking and traffic." – Pedro
"Coffee/ Tea in the work week. I simply purchased one of my favorite to go cups and enjoyed that in transit on my way to work. After all, it's very functional during the week where it's much more enjoyable on the weekends. It's a different purchase." – Sharon
"Hulu. I already have cable (which I scaled back), Netflix and Amazon so I've already got more than enough to watch." – Ed
"Eating out! We cook & meal prep for everything now & it saves so much money." – Krista
"Purchases from Amazon." – Peter, 28
"Bay Area rent." – Tyler, 33
"Soda." – Kevin, 31
"Netflix." – Corey, 40
"Going out to drink." – Anthony, 30
"Fast food." – Christopher, 37
"Bitcoin." – Alex, 22
"Alcohol." – Kamil, 38
"Gym membership" – Marky, 27
"Audible" – Judy, 27
"Cigarettes" – Kurt, 37
"Clothes" – Ana, 31
"Fast food" – Daniel, 18
"Meal kits" – Leaf
And there was, of course, the one response that we got more than any other.:
"Cable TV" – 10 people, ages 28-47
Almost too predictable.
You've successfully subscribed to our blog.
Disclosure
This blog is powered by Wealthfront Software LLC ("Wealthfront") and has been prepared solely for informational purposes only.  Nothing in this communication should be construed as an offer, recommendation, or solicitation to buy or sell any security or a financial product.  Any links provided to other server sites are offered as a matter of convenience and are not intended to imply that Wealthfront Advisers or its affiliates endorses, sponsors, promotes and/or is affiliated with the owners of or participants in those sites, or endorses any information contained on those sites, unless expressly stated otherwise.  
Wealthfront offers a free software-based financial advice engine that delivers automated financial planning tools to help users achieve better outcomes. Investment management and advisory services are provided by Wealthfront Advisers LLC, an SEC registered investment adviser, and brokerage related products are provided by Wealthfront Brokerage LLC, a member of FINRA/SIPC.   
Wealthfront, Wealthfront Advisers and Wealthfront Brokerage are wholly owned subsidiaries of Wealthfront Corporation.
© 2019 Wealthfront Corporation. All rights reserved.