Star Wars is everywhere, but while C3PO and R2D2 might have been the first droids we fell in love with, we thought we would close out the year with a bit of holiday cheer for the other droids in our life. We are excited to announce that we've released Wealthfront for Android on Google Play, just in time for that shiny new droid in your stocking.
Download Wealthfront for Android

Wealthfront for Android has been a labor of love, designed and built from the ground up for the Android platform as a way to intuitively check and manage your investments in the most streamlined way possible.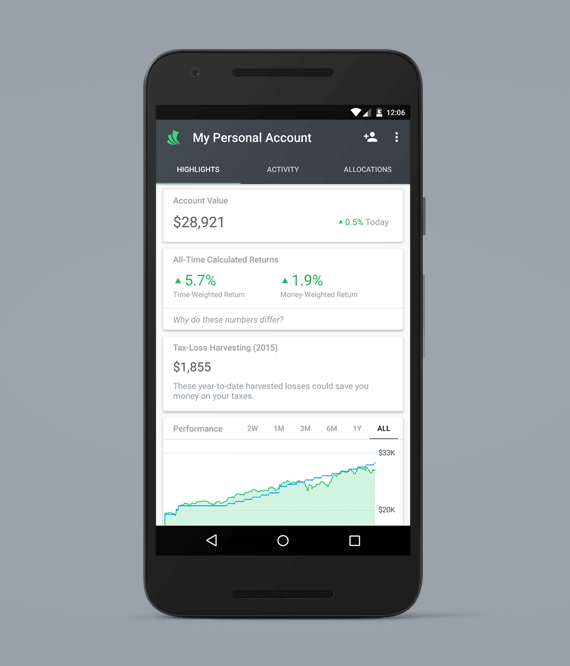 Everything in One Place
Wealthfront for Android gives you a clear view of all your Wealthfront accounts in one place including your taxable accounts, IRAs, and rolled-over 401(k) accounts from old employers.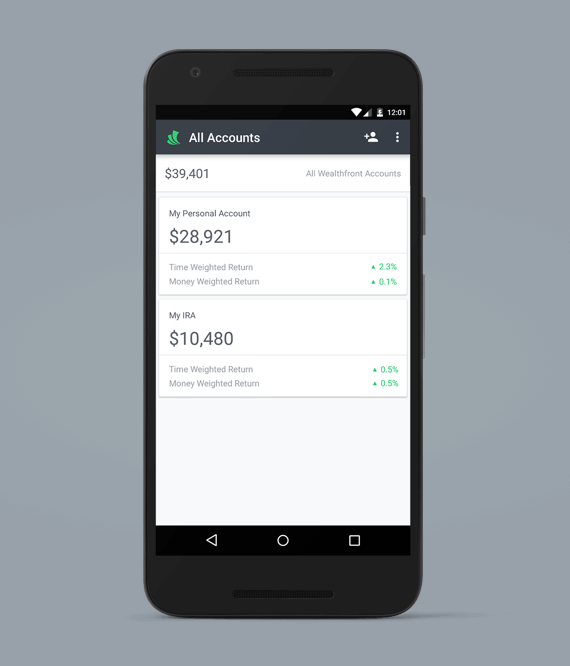 A Feed Just for You
Wealthfront constantly monitors portfolios 24/7 making sure they are fully diversified and rebalanced so you can focus on the things that matter to you. As such, we have provided a mobile activity feed to give a clear idea of everything the service is doing to manage your account, as well as relevant, data-driven advice.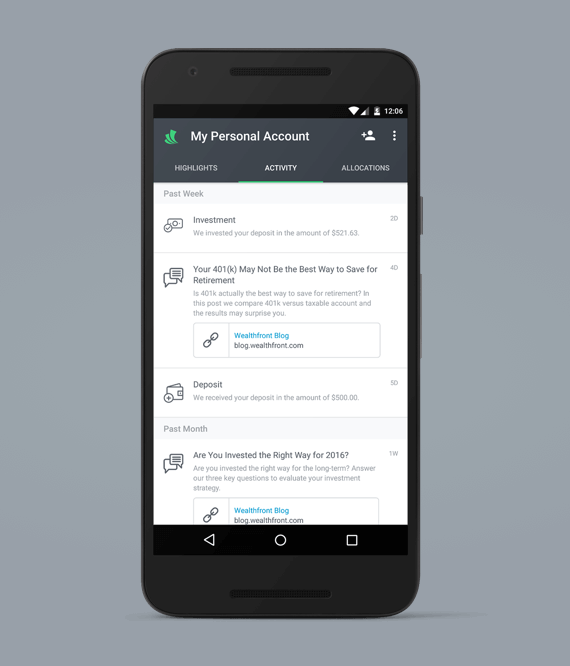 Financial Performance through Visuals
We pride ourselves on providing clients with beautiful and easily digestible visualizations of their financial performance, and the Android experience is no different. With a simple touch, you can view information about your investments and how they have performed over time.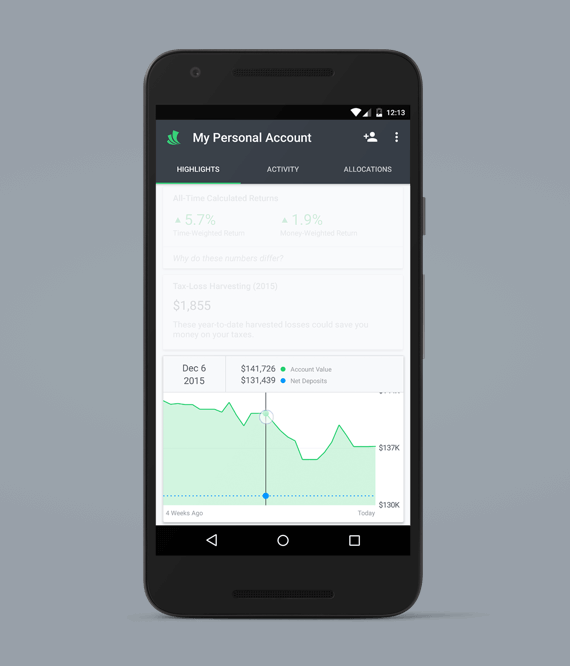 We're Just Getting Started
One of the most exciting promises of an automated investment service is that it not only manages your money 24/7, but it's also accessible at any time, from any device. With Wealthfront for Android, we're excited to bring an exceptional native experience to the huge (and growing) number of Wealthfront clients who rely on Android devices.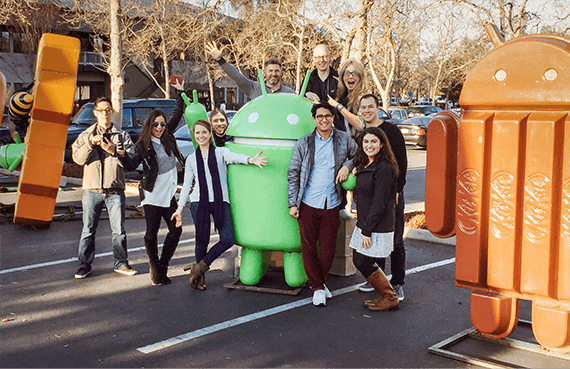 Download Wealthfront for Android
Disclosure
Nothing in this article should be construed as tax advice, a solicitation or offer, or recommendation, to buy or sell any security. Financial advisory services are only provided to investors who become Wealthfront clients. Images of account performance are not based on actual trading and are provided for information purposes only. Past performance is no guarantee of future results. Actual investors on Wealthfront may experience different results from the results shown.
About the author(s)
Paul Wu is Wealthfront's Product Manager for mobile. He has a passion for all things that bring client delight. Prior to joining Wealthfront, Paul was focused on building great consumer experiences in the mobile gaming division at Electronic Arts, working on titles such as "The Simpsons: Tapped Out" and "Heroes of Dragon Age." Before Electronic Arts, Paul worked as an engineer in the medical device industry. Paul holds an MBA from The University of Chicago Booth School of Business and BS in Bioengineering from the University of California, San Diego. View all posts by Paul Wu