At Wealthfront, we're always working to get you more. Our Cash Account, which currently has an APY that's 5x the national average per FDIC.gov, is just one way we do that. Over the last 15 months, we've paid out over $113 million of interest to Cash Account clients.
Earlier this spring, we came up with an idea to do more than just pay a competitive interest rate. We decided to give away a total of $100,000 in the Wealthfront Cash Giveaway, where the winners would receive $25,000 each. We were incredibly excited to give the money away because we love rewarding our clients and we hoped that the cash would have a large, positive impact on the winners' financial lives.
We were gratified to learn that this was exactly what happened. When the Cash Giveaway ended, we reached out to the Wealthfront clients who won to hear what winning $25,000 meant to them. We discovered that the prize meant a lot to our winners – whether it enabled them to achieve a large financial goal or gave them extra financial security in a challenging time. We're very happy for the winners, and we loved hearing their stories. Read on to meet three of the winners of Wealthfront's Cash Giveaway.
Anthony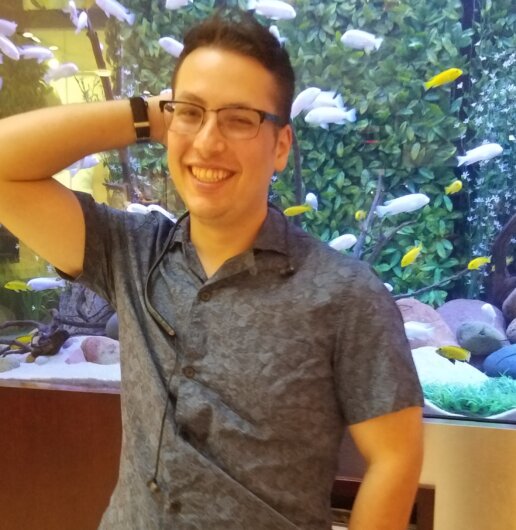 Anthony says that winning $25,000 in the Cash Giveaway is "life changing." This Wealthfront client has been working towards a big goal: saving to send his six-year-old Isaac to college one day. He says it's "huge and significant" for him to have his son's tuition taken care of. Isaac isn't yet sure what he wants to be when he grows up, but has plenty of time to decide. Anthony hopes that Isaac decides to go to Arizona State University just like he did.
Anthony works for a bank, and is a fan of the Cash Account for its competitive APY. "The rates have always been really high and nice," he says. He also likes that he can see a consolidated picture of his finances in the Wealthfront app.
Anshul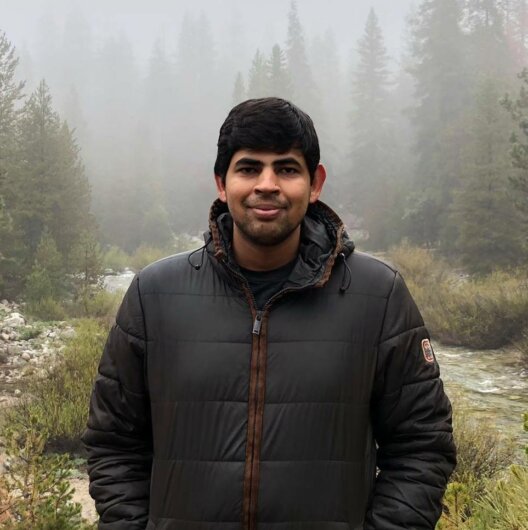 Anshul was very surprised when he heard the news that he'd won $25,000 in Wealthfront's Cash Giveaway. "I've never felt so lucky," he says. He's a software developer who enjoys hiking in his spare time. He's also a newlywed. He and his wife Nivetha got married in India in January – and both of them are Wealthfront clients.
Anshul says he plans to invest his winnings for the long term so he and Nivetha can save for a home – potentially in the Bay Area. When Anshul told his friends he'd won $25,000, they were incredulous at first. "They couldn't believe it," he said.
Jeff
"Speechless" is how Jeff described himself after learning he'd won $25,000. This Wealthfront client is a physical therapist at an outpatient facility and was furloughed because of the impact of COVID-19. He says the money couldn't have come at a better time for him.
Jeff recently had to cancel a trip to Europe where he and his girlfriend planned to visit exchange students they previously hosted – one in Berlin and one in Prague. He hopes to reschedule one day soon. In the meantime, he plans to save his $25,000 or put it toward his remaining student loans.
Ryan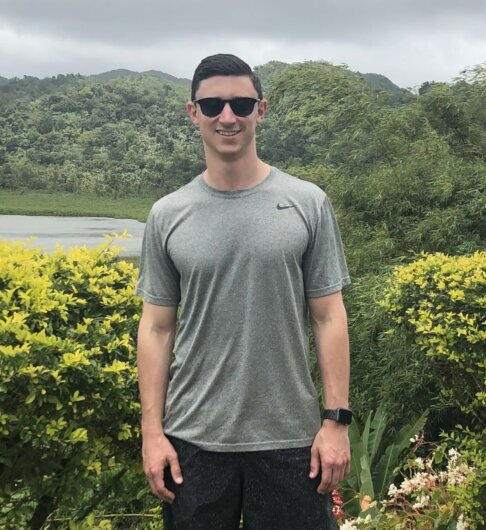 Ryan is a regular reader of the Wealthfront blog and vaguely remembers reading about the Wealthfront Cash Giveaway earlier this spring. But when he found out he won, he still says he was "in shock."
Ryan lives in Houston, Texas where he was also born and raised. He describes himself as "a pretty big saver" and says that he likes using the Wealthfront Cash Account because it offers a much higher APY than big banks do – meaning his cash actually grows. He likes checking the app to watch his balance increase from month to month. Ryan is being careful with his winnings in this economic environment, and says he'll likely save it for the future. If he spends it, he says it'll be to pay off his student loans.
Getting you more
We're thrilled for the Wealthfront clients who won our $100,000 Cash Giveaway. We love rewarding you, and we'll keep looking for new ways to provide more value – both through the rates we pay you and new features we plan on offering. For example, next month our Cash Account is getting a major upgrade with the addition of checking features. We're excited to make it available to you soon!
Disclosure
We've partnered with Green Dot Bank, Member FDIC, to bring you checking features.
Checking features are subject to Green Dot Bank's application and approval. Debit Card is optional and must be requested. Wealthfront Cash Account Visa® Debit Card is issued by Green Dot Bank, Member FDIC, pursuant to a license from Visa U.S.A. Inc. Visa is a registered trademark of Visa International Service Association. Green Dot Bank operates under the following registered trade names: GoBank, Green Dot Bank and Bonneville Bank. All of these registered trade names are used by, and refer to, a single FDIC-insured bank, Green Dot Bank. Deposits under any of these trade names are deposits with Green Dot Bank and are aggregated for deposit insurance coverage. Wealthfront products and services are not provided by Green Dot Bank. Green Dot is a registered trademark of Green Dot Corporation. ©2020 Green Dot Corporation. All rights reserved. 
Cash Account is offered by Wealthfront Brokerage LLC ("Wealthfront Brokerage"), a member of FINRA/SIPC. Neither Wealthfront Brokerage nor any of its affiliates are a bank, and Cash Account is not a checking or savings account. We convey funds to institutions accepting and maintaining deposits. Investment management and advisory services are provided by Wealthfront Advisers LLC ("Wealthfront Advisers"), an SEC registered investment adviser, and financial planning tools are provided by Wealthfront Software LLC ("Wealthfront").
The testimonials provided above by cash account clients may not be representative of the experience of other cash account clients, and there is no guarantee that all cash account clients will have similar experiences.
The APY may change at any time, before or after the Cash Account is opened. The APY for the Wealthfront Cash Account represents the weighted average of the APY on the aggregate deposit balances of all clients at the program banks. Deposit balances are not allocated equally among the participating program banks.
Nothing in this communication should be construed as tax advice, a solicitation or offer, or recommendation, to buy or sell any security. Any links provided to other server sites are offered as a matter of convenience and are not intended to imply that Wealthfront Advisers or its affiliates endorses, sponsors, promotes and/or is affiliated with the owners of or participants in those sites, or endorses any information contained on those sites, unless expressly stated otherwise.
Wealthfront, Wealthfront Advisers and Wealthfront Brokerage are wholly owned subsidiaries of Wealthfront Corporation.
© 2020 Wealthfront Corporation. All rights reserved.
About the author(s)
The Wealthfront Team believes everyone deserves access to sophisticated financial advice. The team includes Certified Financial Planners (CFPs), Chartered Financial Analysts (CFAs), a Certified Public Accountant (CPA), and individuals with Series 7 and Series 66 registrations from FINRA. Collectively, the Wealthfront Team has decades of experience helping people build secure and rewarding financial lives. View all posts by The Wealthfront Team