By focusing on automating financial services, we're not only able to lower cost and broaden access, we're also able to make existing services even better. Over time, you should expect to get increased value from our financial planning, investment management and banking services. Today, we're thrilled to announce a strategic partnership with Intuit that will help us deliver more value to you and make it even easier to understand and manage your finances.
If you've followed our blog, you know we have high standards when it comes to forging partnerships. It's hard to find like minded financial services companies that put their clients first. Intuit is a dream partner. They don't just pay lip service to caring about their clients. They constantly challenge themselves to provide more value through technology-based services. And that's something we love.
Integration with TurboTax Data
In the first phase of our partnership, we'll be launching an integration with TurboTax data. Now, when you open a Wealthfront account you'll be able to securely connect your TurboTax account to instantly pre-fill essential fields like income, employer and a number of others, halving the number of fields you need to manually enter. This will make our account opening process even more streamlined, meaning you'll be on your way to saving and investing that much faster.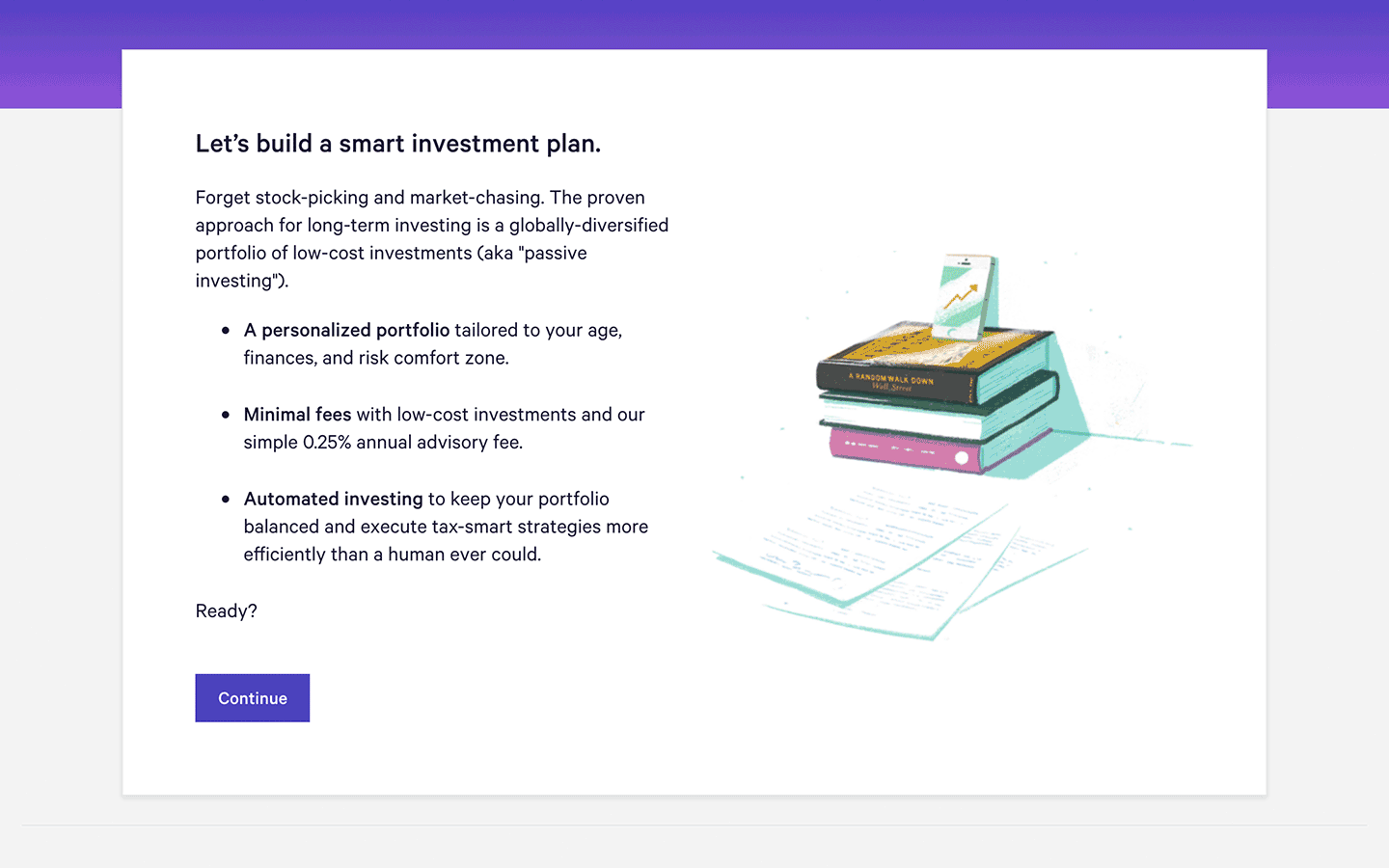 Higher Fidelity Financial Planning & Advice
We've been hard at work increasing the breadth of our automated financial planning and now offer services that allow you to plan for retirement, save to buy a home, save to send your child to their dream college and take time off to travel the world. We are able to deliver high-quality financial planning and advice via software thanks to a number of API and data integrations, and this partnership with Intuit will only make our advice more personalized for you with less effort on your part. We're just getting started with Intuit and we can't wait to do more together.
Disclosure
This blog has been prepared solely for informational purposes only.  Nothing in this material should be construed as tax advice, a solicitation or offer, or recommendation, to buy or sell any financial product.  Wealthfront Software LLC ("Wealthfront") offers a software-based financial advice engine that delivers automated financial planning tools to help users achieve better outcomes.  Investment management services are provided by Wealthfront's affiliate, Wealthfront Advisers LLC, an SEC registered investment adviser, and brokerage related products are provided by Wealthfront Brokerage LLC, a member of FINRA/SIPC.   Wealthfront, Wealthfront Advisers LLC and Wealthfront Brokerage LLC are wholly owned subsidiaries of Wealthfront Corporation.
About the author(s)
The Wealthfront Team believes everyone deserves access to sophisticated financial advice. The team includes Certified Financial Planners (CFPs), Chartered Financial Analysts (CFAs), a Certified Public Accountant (CPA), and individuals with Series 7 and Series 66 registrations from FINRA. Collectively, the Wealthfront Team has decades of experience helping people build secure and rewarding financial lives. View all posts by The Wealthfront Team