Isabel King
Balancing
Risk & Reward
---
By weaving a financial safety net in her early working years, this MBA student now has the opportunity to pursue an unexpected passion.
Isabel King has always been ambitious. From competing as a Division I college athlete to working on Wall Street to pursuing her MBA, she's consistently pushed herself to do more, learn more, achieve more. That internal drive, coupled with thoughtful financial planning, has enabled her to take a turn she never saw coming: shelving plans for an office job while she competes as a professional triathlete.
A strong safety net
Never afraid of diving in, Isabel joined the investment bank UBS after graduating from Columbia University. She didn't study finance — psychology was her chosen major — but ended up as an equity derivatives sales-trader, which earned her a healthy paycheck (and healthy bar tabs too).
Age
28
---
Location
Los Angeles
---
Milestones Achieved
Time off
---
Saving For
Taking a career risk, retirement
Rather than blowing all of her newfound money, though, Isabel wisely decided to max out her 401(k). "I never had access to the funds, so I got used to that lower chunk of money hitting my checking account," she says. "I knew it was important to have funds set away that would grow tax-free over time. I knew it would help me later in life."
As a young single woman working in finance, she still earned more than she spent. So she invested in a taxable account, too, keeping future goals in mind, such as buying a house and raising a family.
When she left her position at UBS, she knew she wanted to take a more proactive approach to managing her finances. "A lot of my generation has no idea what we're doing financially," she admits. "In terms of planning ahead and investing for my future, it was important to me to start early."
"
A lot of my generation has no idea what we're doing financially. I needed an easy way to plan ahead and invest for my future.
"
To B(-school)? Or not to B(-school)?
After a few years in finance, Isabel considered returning to school for her MBA. She wanted to obtain the financial foundation she didn't get in undergrad — and she also wanted to transition to the tech sector and the west coast.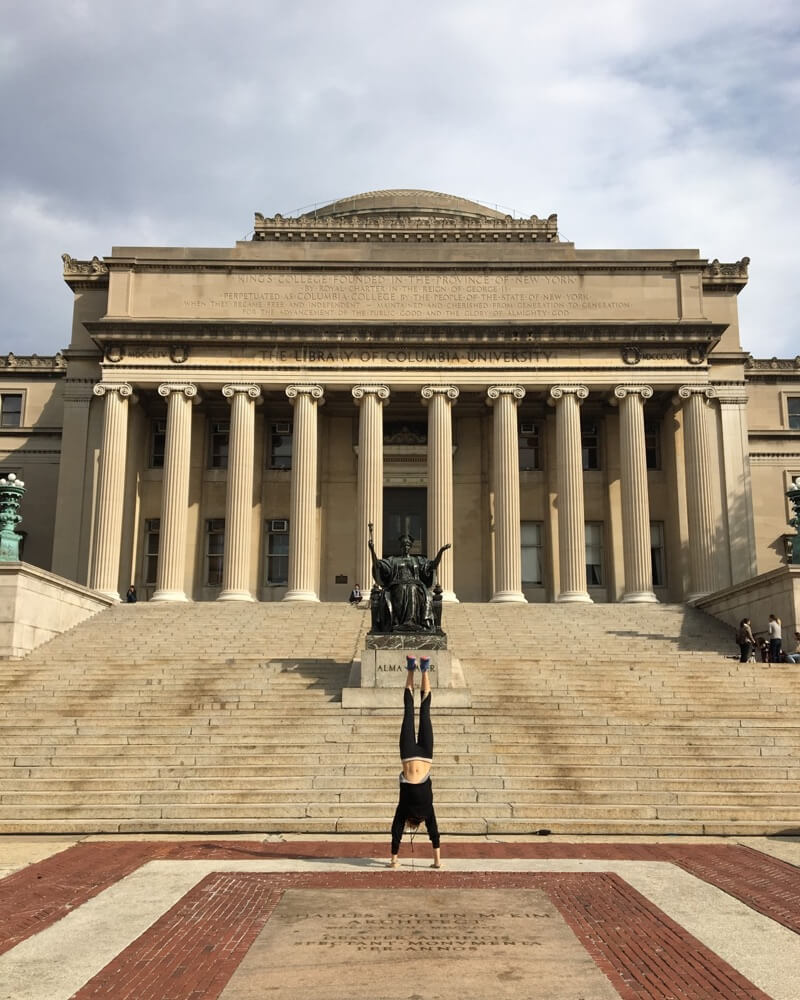 While intrigued by business school, she constantly wrestled with whether it was worth it. "How do you weigh the monetary gains from furthering your education against what you're missing by not working for two years?" she would ask.
She heard tales of others who'd gotten their MBAs, then ended up in the same roles they held before. Would she be like them? Or would B-school pay off? Isabel didn't know. But after deciding it would undoubtedly ease her switch to a new industry and location, she decided the experience would be worth the tuition and loss in income.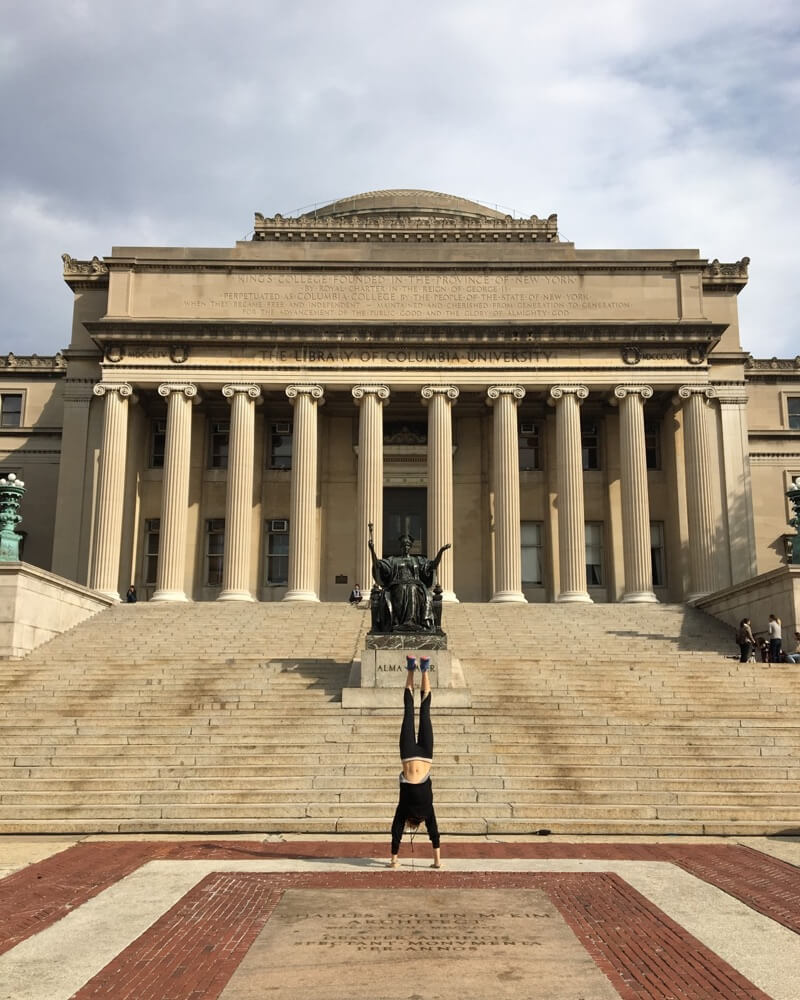 Now a year in to UCLA's MBA program, Isabel's "incredibly thankful" for her decision. Although going from Wall Street to grad school was a drastic financial change, she's been mindful about her new spending limits. "Luckily everyone's in the same boat," she says. "We all want to go out and have fun, but we're all very conscious of the fact that we don't have incomes."
She and her friends often opt for free activities like hiking, biking, and beach-ing. "We're more focused on experiences," she explains. "Rather than paying for the fancy Instagrammable avocado toast, we'll make it ourselves. It's finding a happy balance between seizing opportunities we value and saying no to things that are unnecessary."
Meet your future with confidence.
From taking time off work, to buying a home, to planning for an early retirement, our free financial planning experience can help. Explore life's possibilities and get the guidance to take action.
Get Started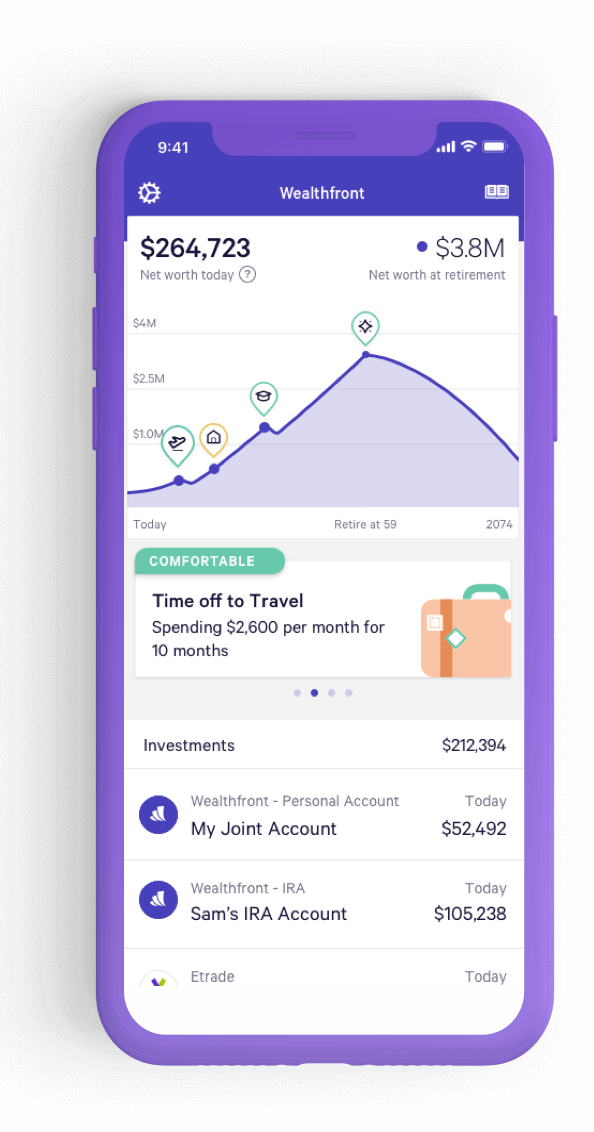 Discovering a hidden talent
In a roundabout way, business school also helped Isabel discover what's now her greatest passion.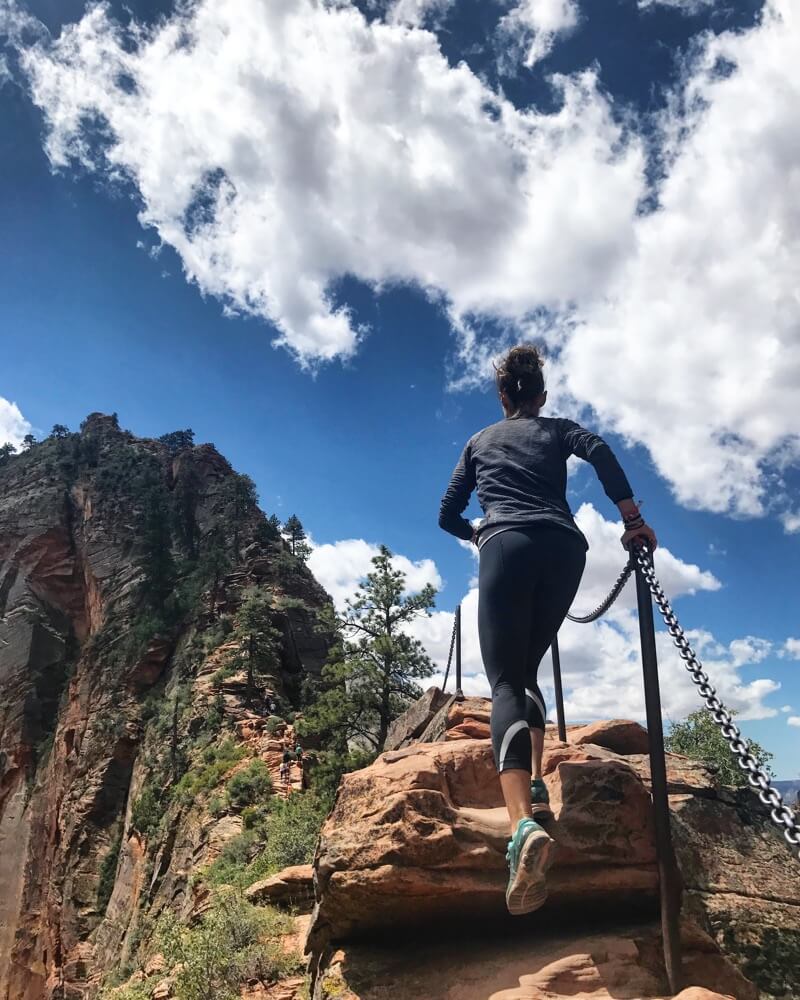 At 3 a.m. one New Year's Day, she got online — not to order pizza, cookies, or a spate of new shoes — but to sign up for her first triathlon. She figured she could train during the downtime between quitting her job and starting school.
Her very first race, she won the whole thing.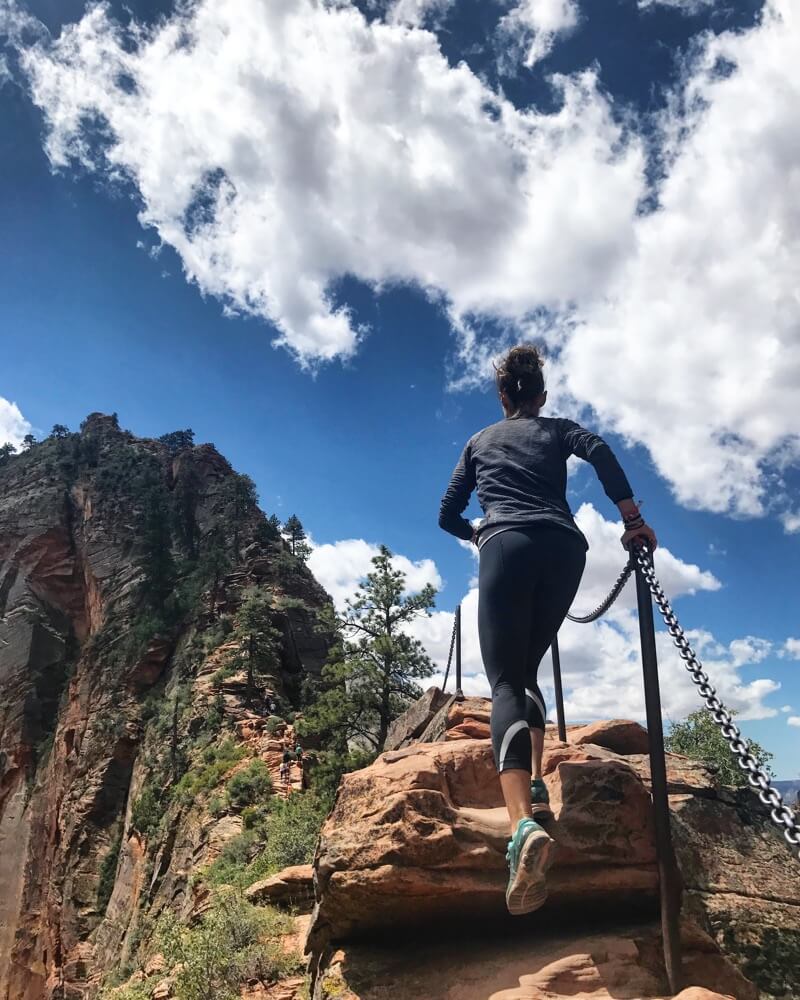 "I discovered I was pretty good at it," she says. "And I came to the strange realization that training and competing was my favorite part of every day. I'd come back from a 5-hour bike ride and my roommates would be, like, 'How is that enjoyable?' But for me it was the most rewarding effort and greatest escape."
A year later, Isabel nabbed the amateur's gold medal in a National Half Ironman. That qualified her to compete professionally — which she plans to do after graduation. "I might as well try it," she says. "I have the rest of my life to work at a desk."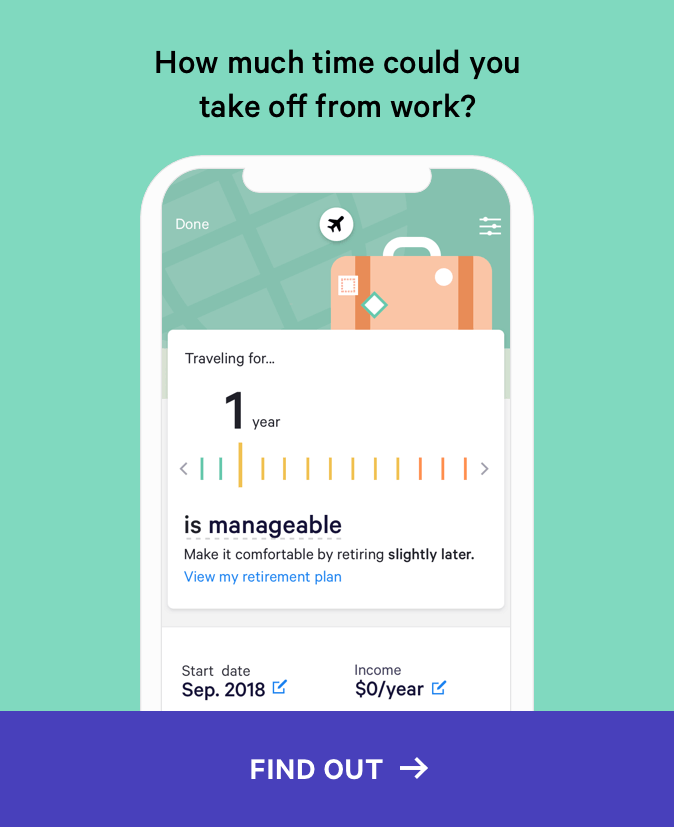 "
I might as well try it. I have the rest of my life to work at a desk.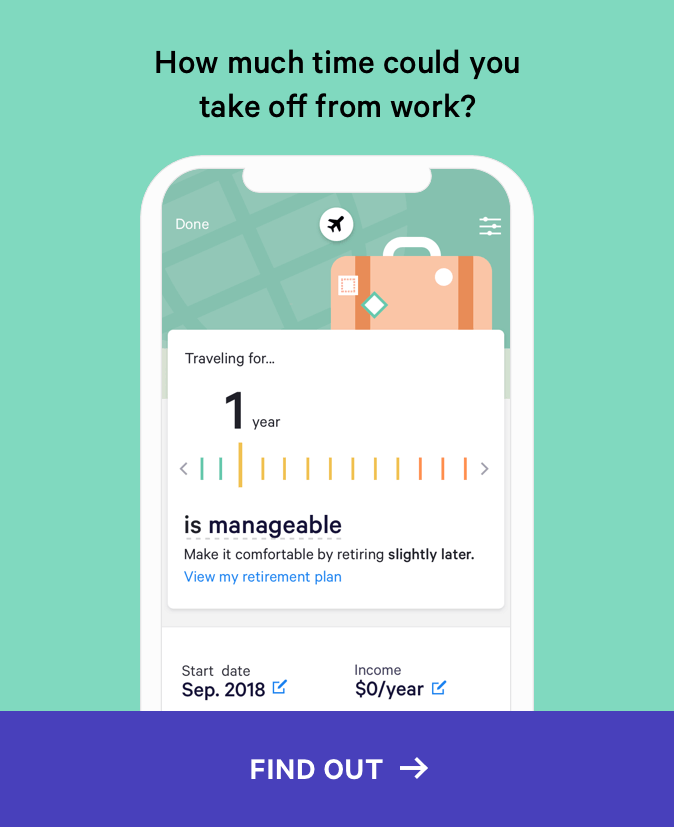 Once she turns pro, Isabel will be eligible for prize money (which can range from $25,000 to $100,000 per race), as well as sponsorships. She plans to leverage her business skills to strike a balance between sponsors who provide gear and sponsors who provide checks. "You're not going to survive with energy bars," she says with a laugh. "You need somebody to pay your rent, too."
Still, Isabel will probably have to dip into her savings. To cut costs, she might train in San Francisco or Boulder, where she can live with family. From there, she'll give herself a year or two to determine if being a professional triathlete is sustainable.
"I want to give myself a real chance. And I'm excited to learn all about branding, sponsorship, and marketing, while doing what I love," she says. "But I also want to be realistic: I know the life of an athlete is fleeting, so I plan to bring the same competitive, entrepreneurial mentality to the rest of my career, whatever it may be."
Leaving all the doors open
While Isabel acknowledges her career as a triathlete could be short, she's accepted the uncertainty.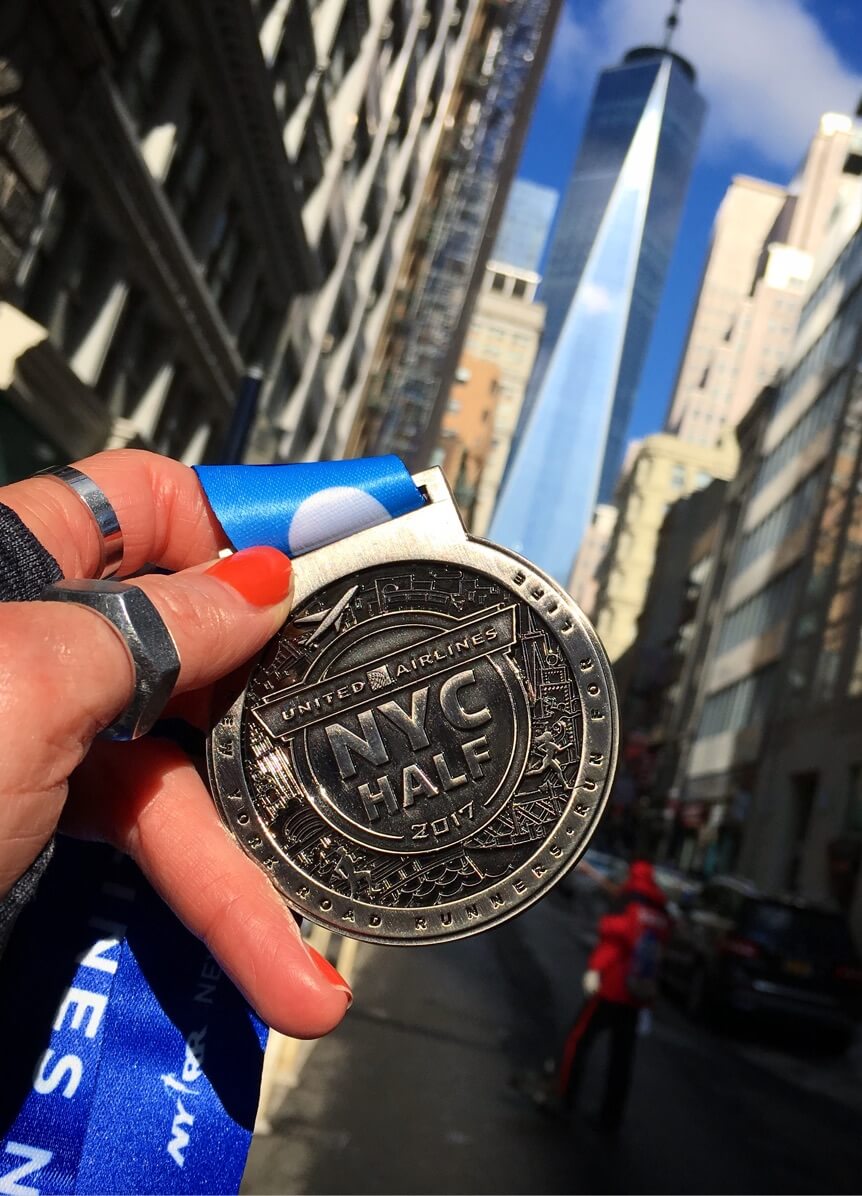 "I could break my leg tomorrow," she explains. "But my MBA and summer internship with the fintech startup Varo Money will stay with me — and that lets me breathe a little bit easier with this riskier career choice."
She also feels buoyed by her early investments; by the fact that money is compounding, even if she's not contributing.
"I'm confident my savings are working for me," she says. "Nothing is guaranteed, but it's reassuring to see that my net worth is projected to go up over time. I know that money is working for my future."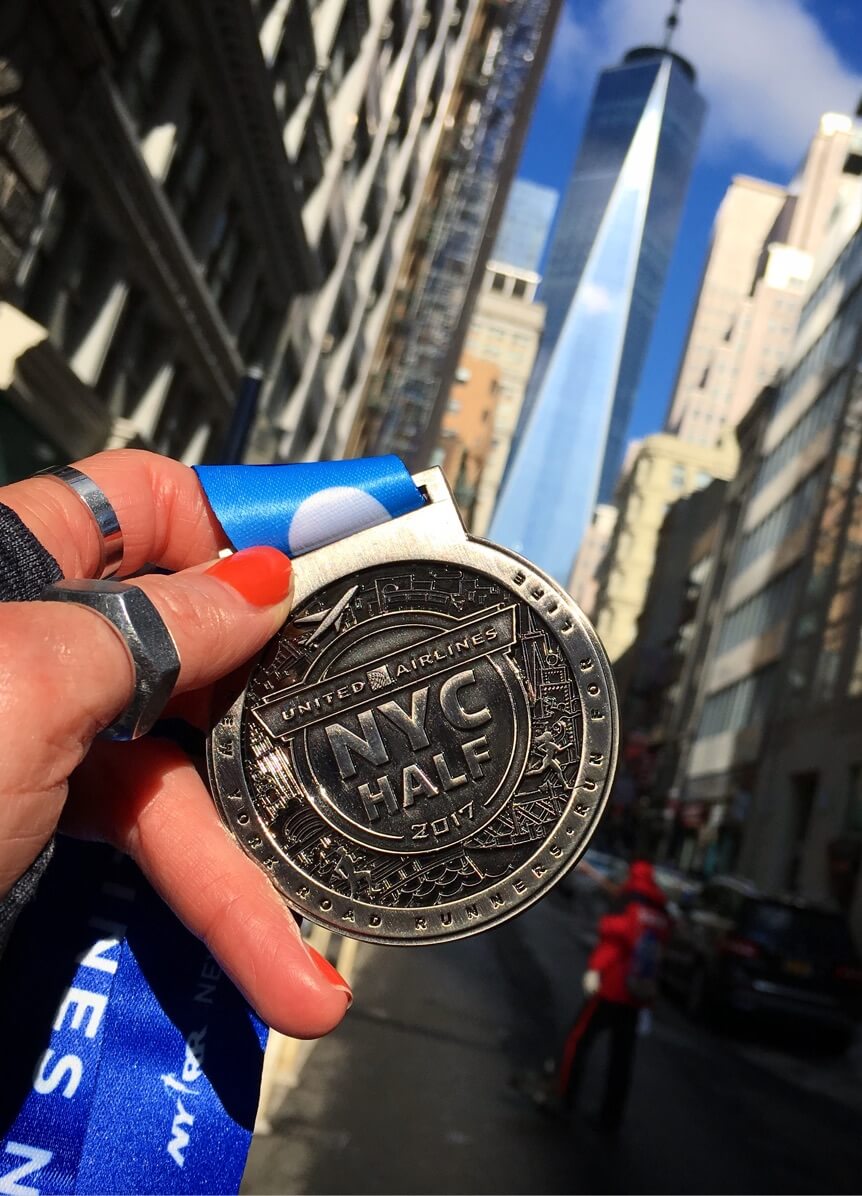 All along the way — from her degrees to her investments to her work experience — Isabel has kept an eye on that future, and has been sure to leave all the doors open along the way.
"My mom always said you'll never be sorry about having too many opportunities," she says. "Doing the best you can sets you up for when things don't go right; it gives you leeway to take risks and potentially fail. Like when you're chasing a dream you didn't know you had."