Wealthfront
Free financial planning.
---
No spreadsheets. No sales calls. No judgment.
Just answers at your fingertips.
Sign up today to be first to know.
You're on the list!
Thank you for signing up for Wealthfront's free automated financial planning. Answers to tens of thousands of financial questions will soon be at your fingertips!
Have questions? Reach out to our support team at support@wealthfront.com.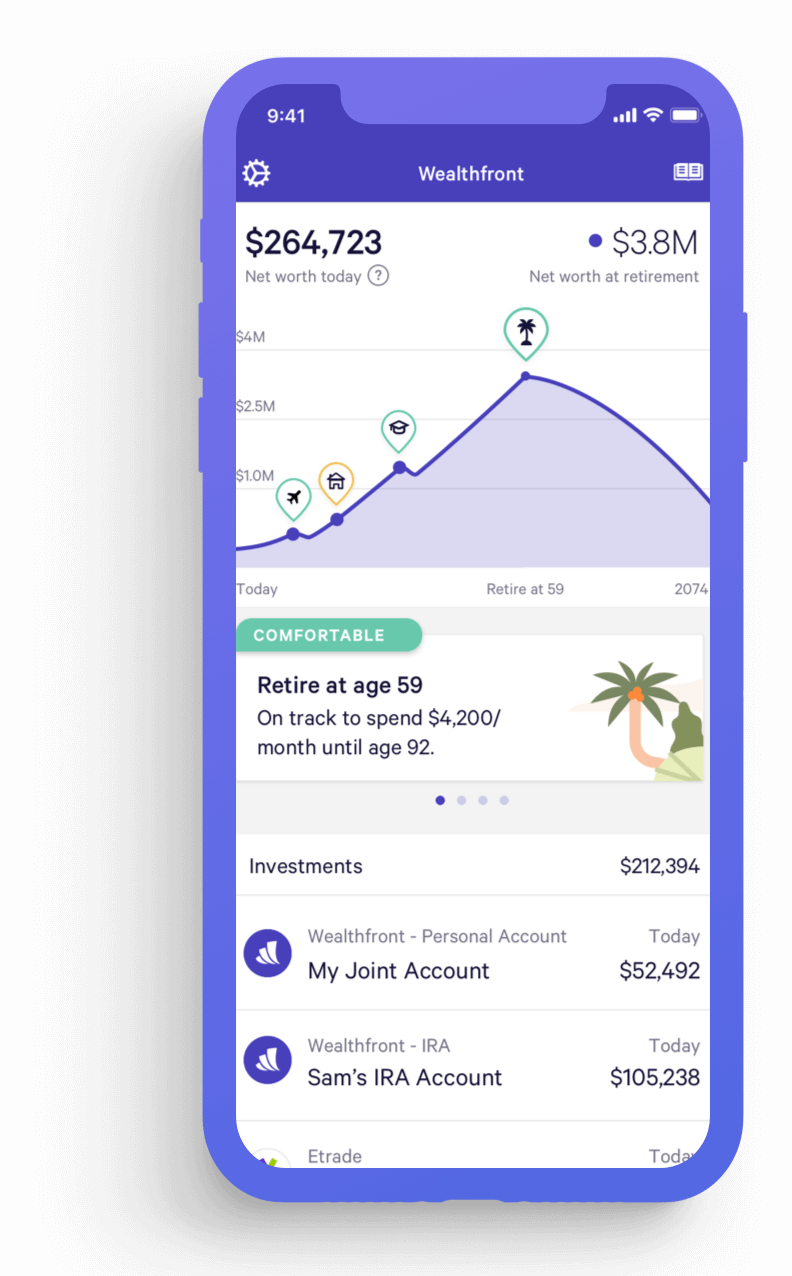 Wealthfront Software LLC ("Wealthfront") offers a software-based financial advice engine that delivers financial planning tools to help users achieve better outcomes. All information provided by Wealthfront's financial planning tool is for illustrative purposes only and you should not rely on such information as the primary basis of your investment, financial, or tax planning decisions. No representations, warranties or guarantees are made as to the accuracy of any estimates or calculations provided by the financial tool. Nothing in this material should be construed as investment or tax advice, or a solicitation or offer, or recommendation, to buy or sell any financial product or securities.
Wealthfront is a wholly owned subsidiary of Wealthfront Corporation, and an affiliate of Wealthfront Advisers LLC, a SEC-registered investment adviser.