Leaving home with a one-way ticket
Over the next year, the Parrishes spent a few months in Europe, stopped by Nepal in January, thawed out in Bali for a few weeks, took in the natural beauty of Australia and New Zealand, and finished their year country-hopping across South America. The longer travel time horizon also allowed Kate and Kyle to cross off some bucket-list locations. As two mountain lovers, a major highlight of the trip was trekking the Himalayas in the winter. The two spent a week in Nepal hiking with a sherpa, stopping by village towns and waking up early for sunrise summits. "There were nights when it was -12 degrees Celsius and we woke up with icicles on our pillows," said Kate. "But the beauty there was breathtaking,"
While they didn't opt for such a rugged lifestyle for the entire trip, they did try to find the most budget-friendly ways to experience their dream destinations. "People are so focused on the cost, but depending on your budget and type of accomodations you're comfortable with, there are a ton of options," said Kyle. A cost-cutting hack the couple recommends is booking air travel through Indie. For $2,200 each, they were able to secure a multi-leg ticket with six stops moving east, covering all the major destinations of their trip.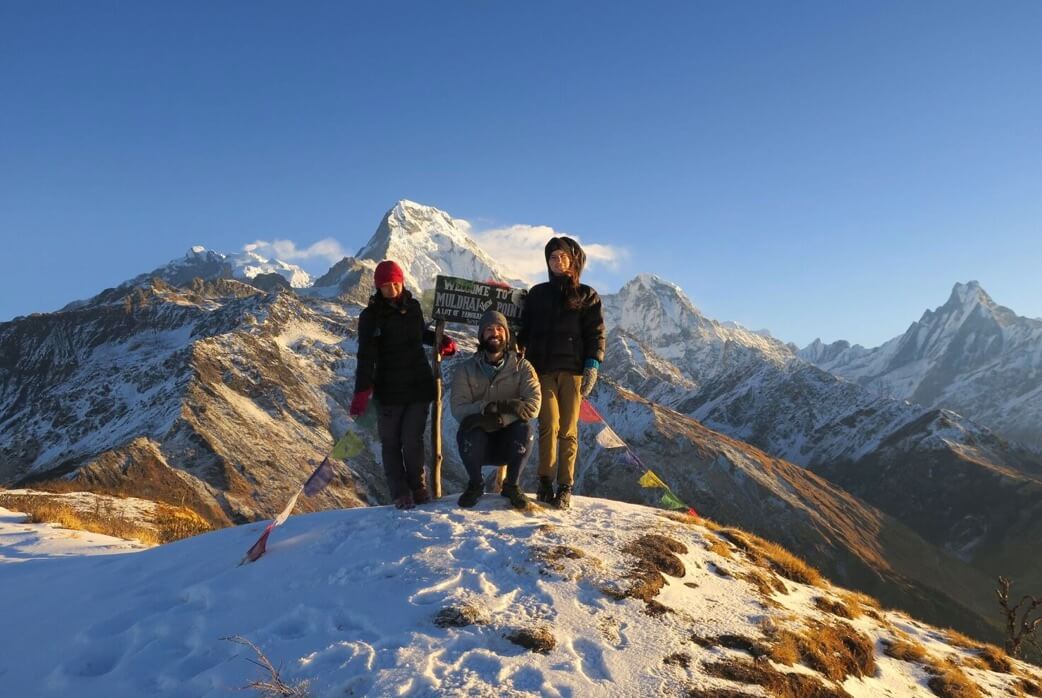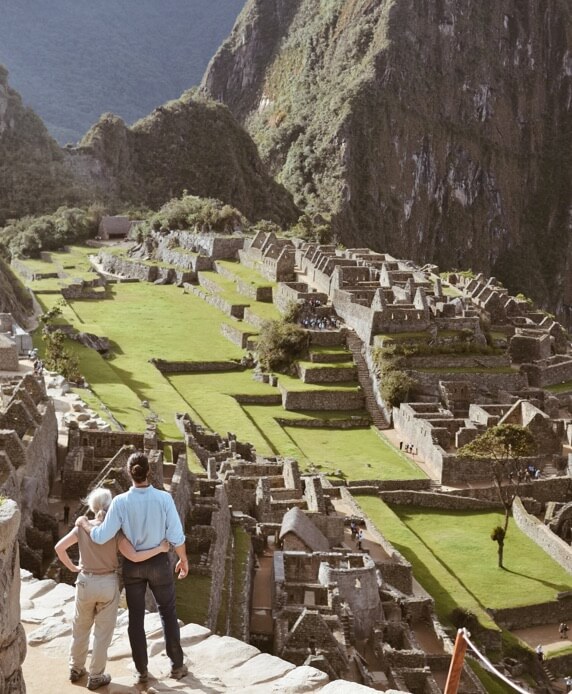 Budget busters
They also found other unconventional ways to stay on budget and garner unique experiences. In Slovenia, Kate and Kyle received room and board for completing chores at an organic farm and bed & breakfast. Every day they would collect eggs from the chicken coop, chop wood for the fire, rummage through the junkyard for lodge decor, and help prepare meals for the guests. They got connected with this opportunity through WWOOFing, a work exchange organization. Initially, they were hesitant, since the idea of working on a farm for strangers sounded a little "sketchy." "But it's all verified," Kyle confirmed. "And when you meet people and form real connections, it really affirms why you're traveling."
Another way they were able to defray costs and unlock new experiences: blogging. To share updates with family and friends on all of their unique experiences, they maintained their blog, Life on Pine, which unexpectedly became a valuable meal ticket. Over the course of their trip they captured the attention of 13 hotels and travel outfits who waived costs in exchange for coverage on the blog.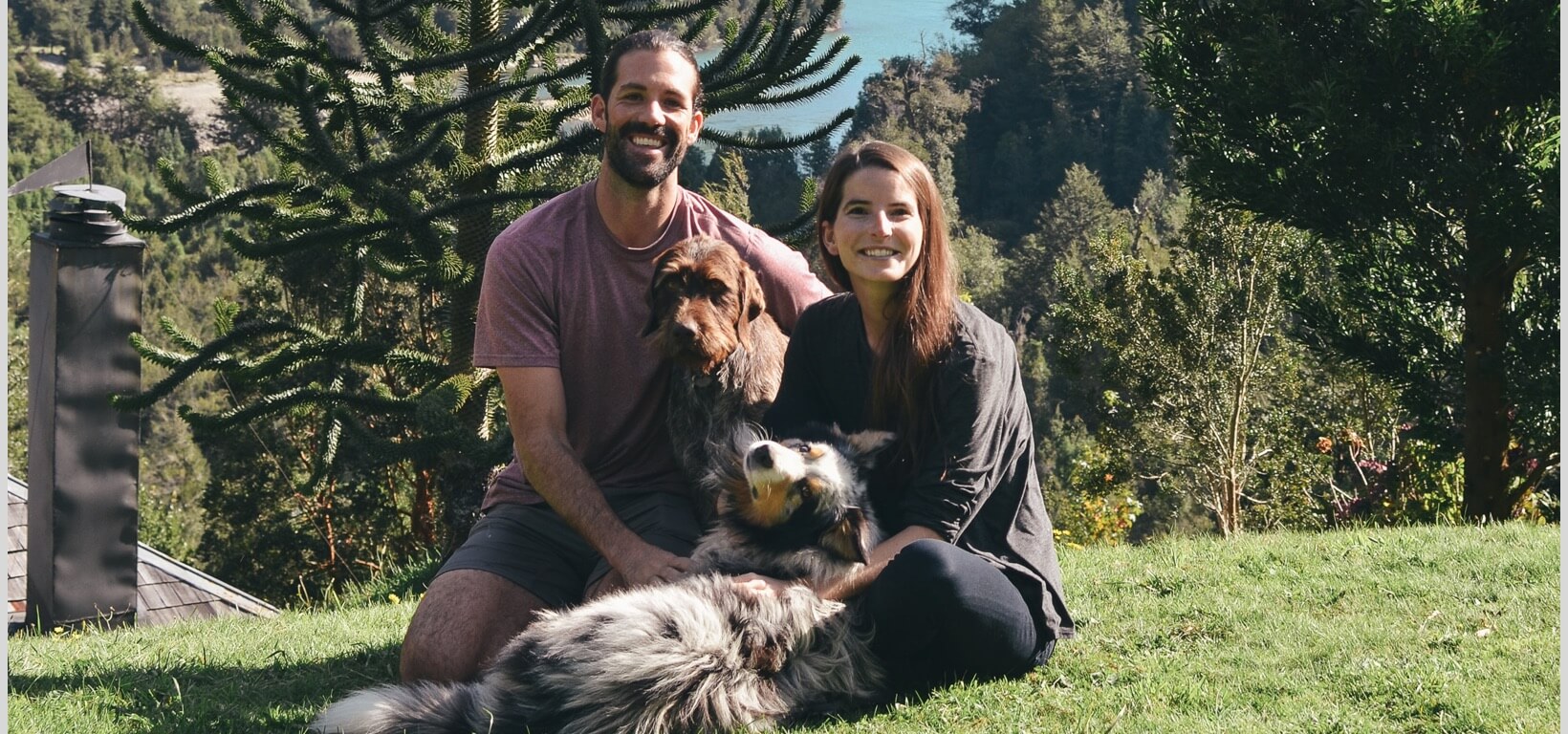 A new lease on life
After their world tour came to a close, the Parrishes returned to San Francisco with renewed energy and a fresh perspective. Many of their friends are still in awe that they pulled off such a remarkable trip, but for Kate and Kyle it wasn't that impossible. "Kyle and I often say to each other that people think it sounds way harder than it actually is. As long as you're thoughtful, you can do it on a budget," Kate reflected.
Living frugally on the road has also inspired them to be smarter with their finances back at home. Because they traveled the entire time with only about 20 items total, they were motivated to sell a number of things upon their return that they rarely used or deemed superfluous, reducing their material possessions by about half. "We also became more mindful about what we spent money on," said Kyle, "As a result, we were able to start a recurring deposit into our investment account."
The time away didn't hinder their ability to return to their careers. Both landed jobs two months after their return, and Kate successfully transitioned from advertising to tech. To help with her career shift she relied on her world travels, integrating all she learned and experienced into her personal narrative. "I definitely put my blog on my resume," said Kate. "Interviewers were really excited to talk about my experiences. My advice is to have something to show for your time away — it helps potential employers understand how you spent your time."
Needless to say, they have plenty to show for — namely how to turn wanderlust into a way forward.