Becoming a master chef
While in Nara, Dan steeped himself in the art of ramen-making at Ramen Shop Nagataya. "I started off washing dishes and learning the perfect way to peel carrots. After I perfected one task, I'd graduate on to something else," said Dan. "After a few months, they finally had enough confidence in me to prepare the soup stock." The process was intense: He woke up every morning at 4:30am to do seven straight hours of prep to help the restaurant get ready to serve lunch.
Dan didn't look like the normal ramen chef. In fact, when patrons came to the restaurant, they regularly asked him if he spoke Japanese, as it was so unusual to see a Caucasian man serving up ramen. On top of that, his physicality was a challenge for him in the kitchen. "I'm a tall guy — I'm 6'5". I was constantly banging my head into everything," Dan said. Ramen cooks also typically wear rain galoshes due to the massive quantities of hot liquids that spill over in the cooking process. Dan's size 15 shoe was an anomaly, so he had to wear his regular tennis shoes. "I probably ruined like 12 to 15 pairs," he chuckled.
Six months into his time in Japan, he got an unexpected new opportunity. A ramen shop in Hiroshima heard about him through his family friends and extended an invitation to apprentice with them. He gladly accepted their offer, moved to Hiroshima, and started making ramen at Mencookai. One of his proudest moments was when his family's closest friends in Japan, a couple in their early 70s, paid him a surprise visit at the ramen shop. "It was a really rewarding experience to be able to cook them a meal," he recalled fondly. "They told me that if they hadn't seen me cook, they never would've guessed that a non-Japanese person had made it. And that is quite the compliment!"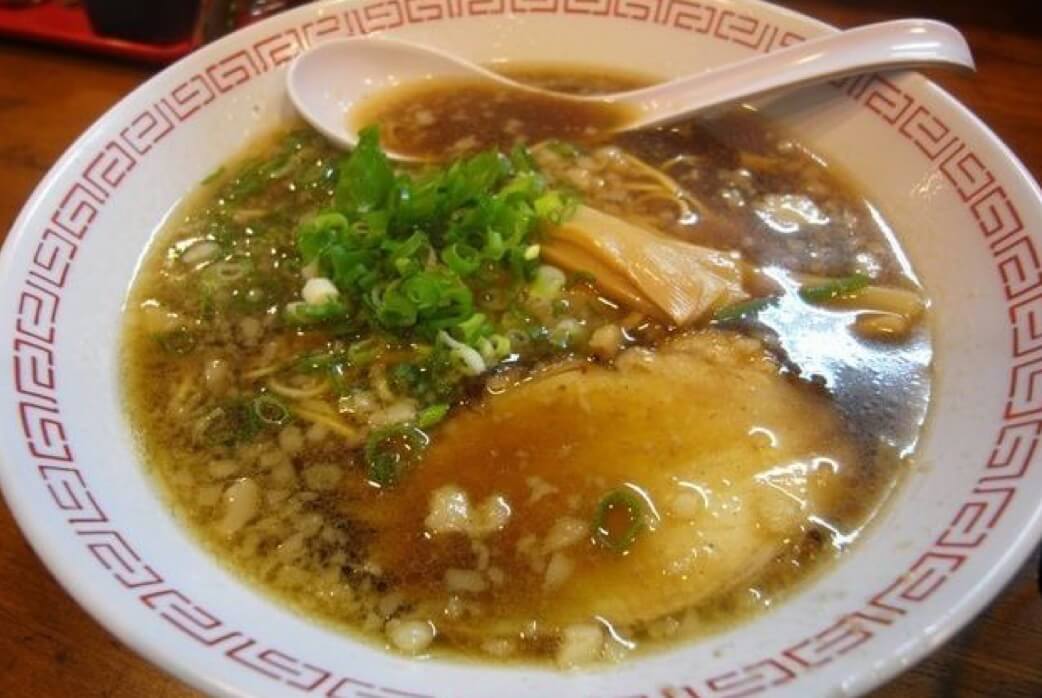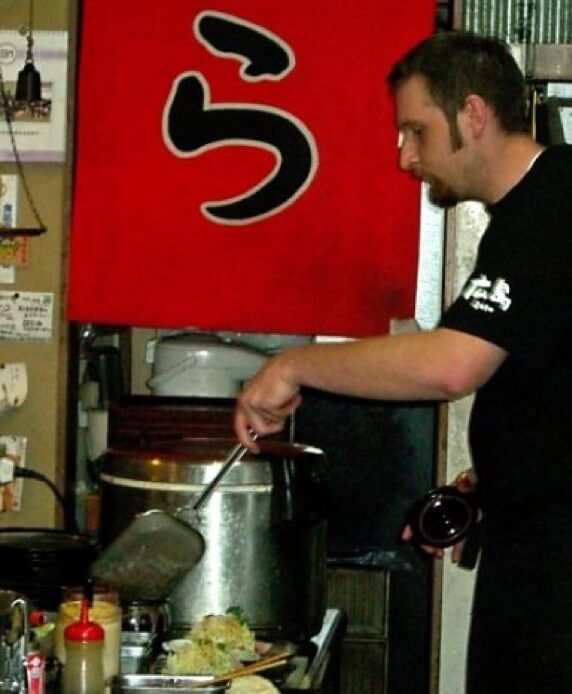 A rocky reentry
After about two years in Japan, Dan had ran out of money and knew it was time to come home. In fact, he had taken the early withdrawal penalty to liquidate his small 401(k) in order to finance his second year abroad. But the experience taught him to appreciate the importance of managing his personal finances. "Before I left for Japan, my finances were not my number one priority," he said, "When I returned, I ran into the reality of paying the bills. I knew I had to start being smart about how much I spent and how much I put away."
That meant he would have to put his dream of being a ramen chef on hold so he could earn a steady paycheck. With the economy starting to recover, he decided to pursue the world of finance once again. But the job hunt proved challenging, as many employers didn't understand the rationale for his trip. "In certain professions, there's a prescribed method of advancement. I had limited work experience and I wasn't checking the right boxes," said Dan.
While searching for full-time work, he took on a series of odd jobs to try make ends meet. Eight months later he landed a job with Wells Fargo's trust department, and this time it was because of his experiences in Japan. "The reason I even got the job was because the woman who hired me had lived abroad in Europe for a number of years. She completely understood where I was coming from and saw my trip as a positive," he recalled.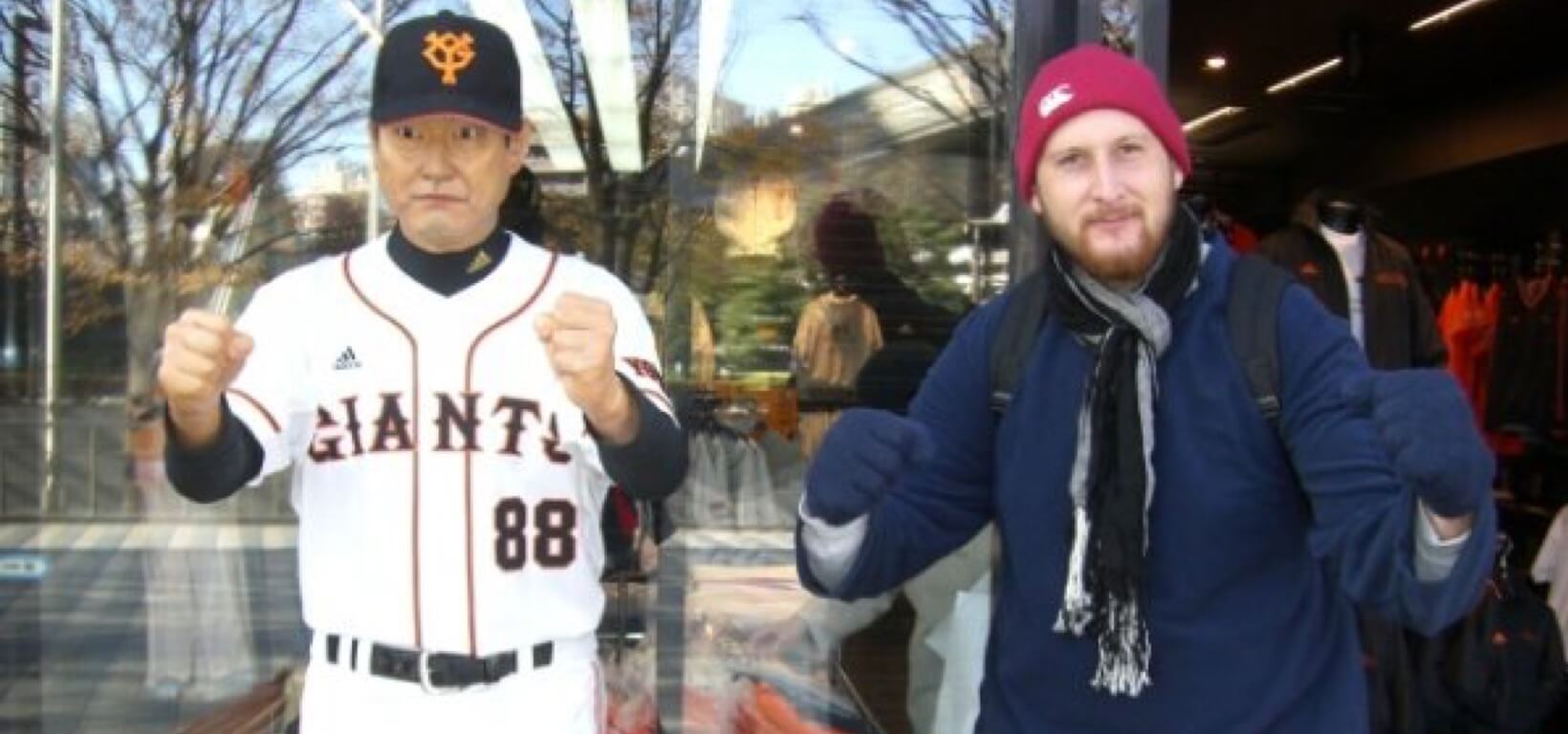 Dan dreams of ramen
Despite some of the challenges he faced, Dan has some pretty straightforward advice for people who are considering an adventure like his: "Do your homework, but don't let fear hold you back."
Over the years, Dan has found success in his finance career but ramen is still on his mind. Opening his own ramen shop in San Francisco is still his ultimate dream. In the meantime, he keeps up his skills by hosting dinner parties for family and friends where he serves up his signature bowl he learned in Nara: a chicken and pork broth with a splash of dashi, Korean spices, fatty pork belly chashu, napa cabbage, carrots and garlic. It's name? Stamina ramen. A fitting dish for a guy who has a knack for perservering on the road less traveled.