Wild waters
From December 2003 to December 2004, Judy had a myriad of adventures as part of the crew of the the sailboat Urios. They spent a few months island hopping in the Caribbean, crossed the Panama Canal, stopped in the Galapagos, traversed the Pacific Ocean, explored French Polynesia, and visited islands in the South Pacific before ending her trip in Noumea. Along the way she met people from around the globe, as well as befriended fellow sailors having adventures of their own. It was the experience of a lifetime, but it wasn't always smooth sailing.
One evening, the crew was navigating through a really rough patch of water in the Caribbean Sea, and at about 7pm, the boat was hit by a huge wave. "It was the beginning of a four day 'am-I-going-to-die?' situation," Judy recalled. "The waves and winds were insanely strong, and while the boat never capsized, it got slammed and went completely on its side at one point. We eventually got through it, and when we made it to Panama, I kissed the ground."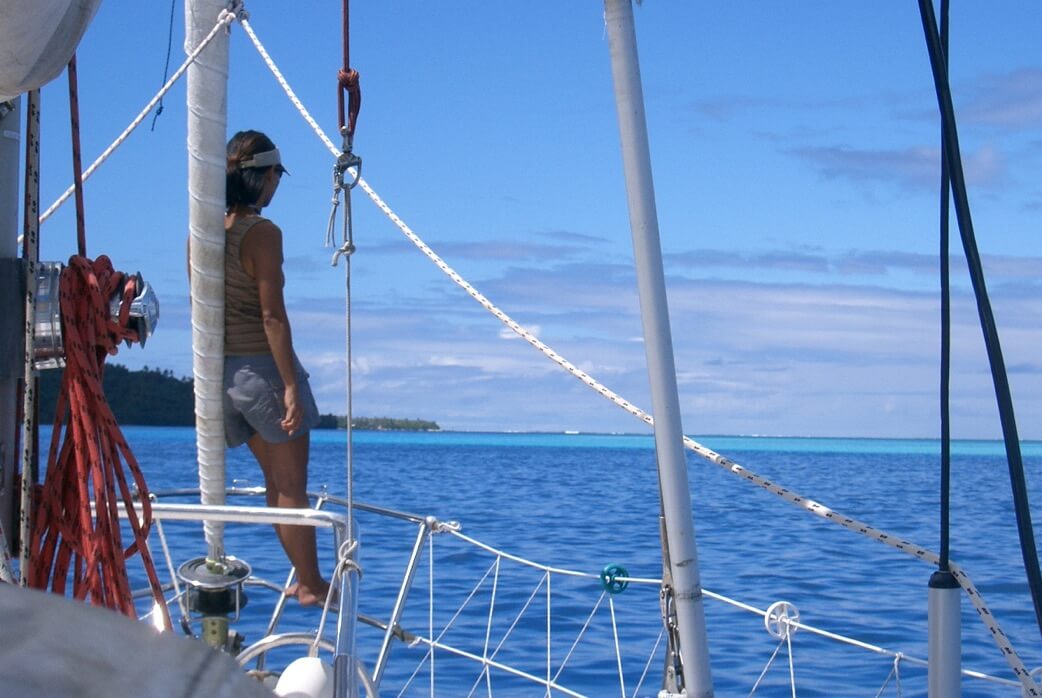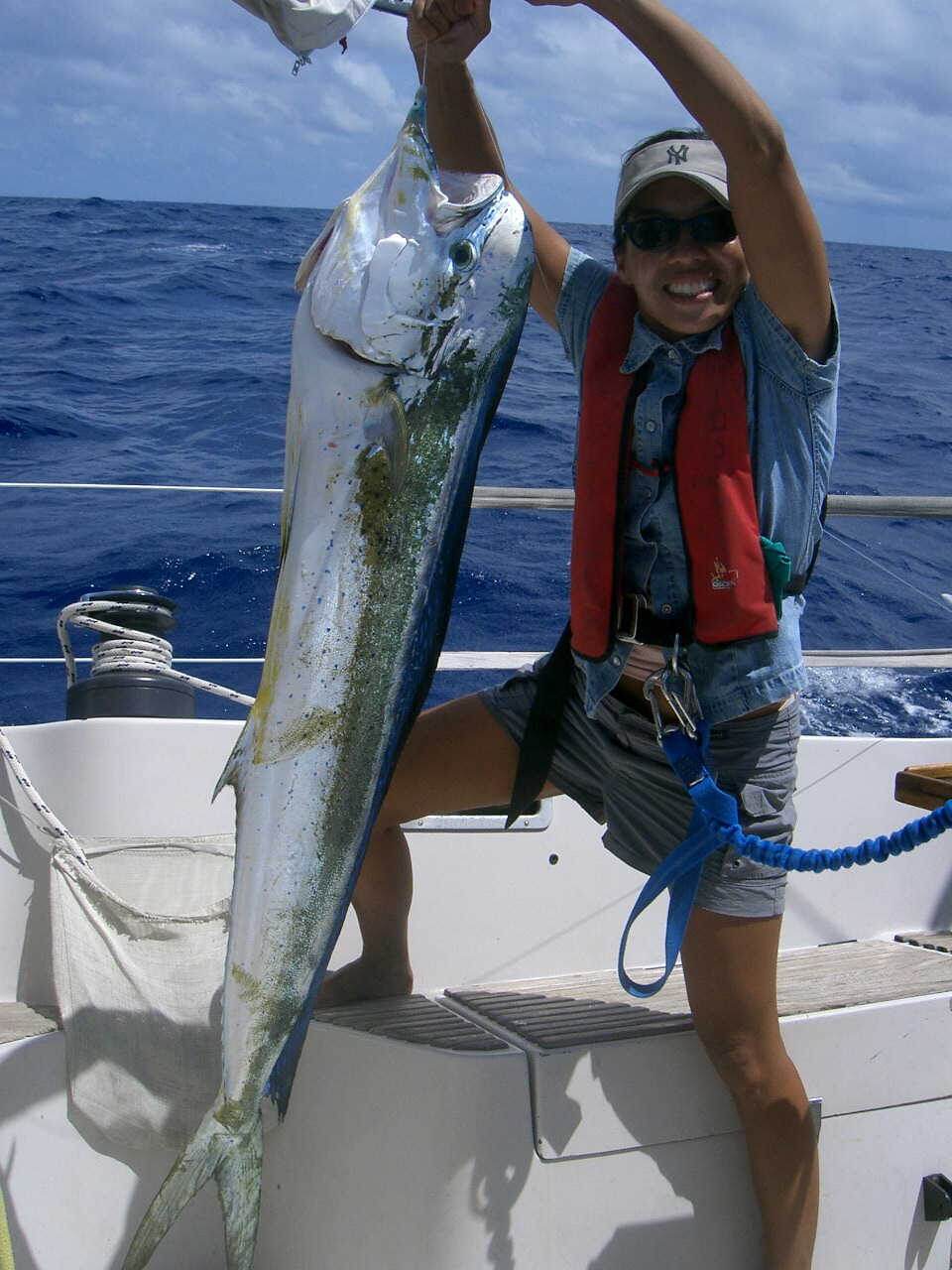 But it was the rare, majestic moments that made dealing with occasional choppy waters all worthwhile. One of Judy's most cherished memories took place during one of her night shifts when they were sailing in the South Pacific. The ocean was full of phosphorescent plankton that lit up and glowed as they moved through the water, lighting the ocean amid the pitch black night. To her surprise — and tremendous awe — she discovered a superpod of about 60 dolphins swimming beneath their boat. "Because of the plankton, these dolphins looked like glowing torpedoes. It was an out of the world visual, like an image from The Matrix."
Wind in her sails
Upon returning home, Judy quickly landed an exciting job opportunity. In fact, it was the exact title she had when she left Turner, but this time with better pay and at the West Coast location she was looking for. "I could've come back and done something completely different. But I realized that my line of work intellectually stimulated me, and now it felt like I was making the choice to go back. That was huge for me," said Judy.
When asked about how she was able to transition so seamlessly from a life on the high seas back to a corporate environment, she has some specific advice: "You have to be comfortable with why you're doing it and think through how this experience will enhance your life's story when you get back." In fact, it was storytelling that helped her transition fairly easily back to work. She maintained a blog and regularly emailed work friends about her adventures. In fact, one of her previous coworkers, who followed her journey and determined that the skills she picked up while on sabbatical were both valuable and transferrable, offered her a role on his team.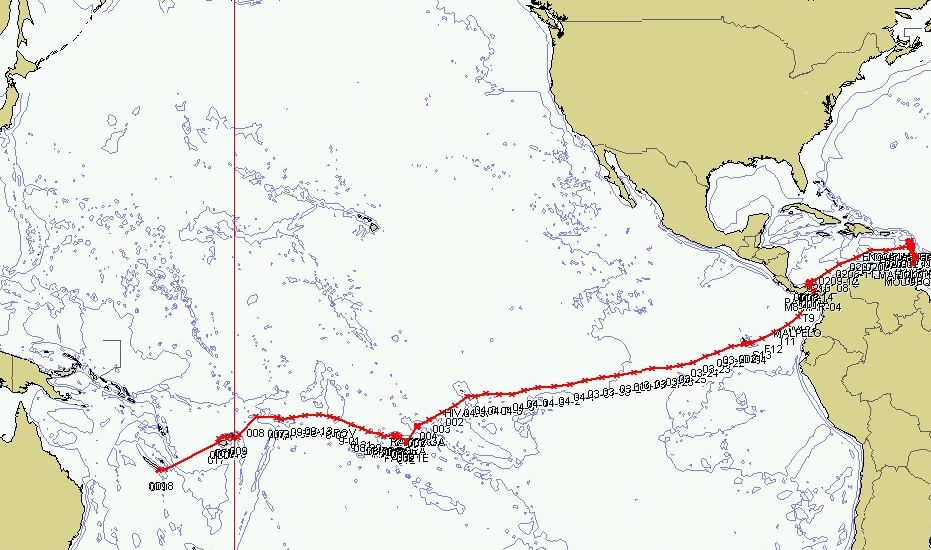 Her experience living and working on the sailboat also gave her a new perspective on dealing with obstacles. A self-described Type A personality and meticulous planner, Judy learned quickly that things don't always pan out how you expect them to when you're out at sea, especially when you're dependent on the wind and the weather. "The beautiful thing about sailing is that you have to come up with a plan, but sometimes the plan you have really doesn't matter," she said. "That challenged me to be more flexible and become a better problem solver."
More adventures on the horizon
Some 15 years after her fateful voyage, Judy still feels the influence of her sailing trip in her life today. She reunited with the Urios crew on the 10th anniversary of their grand adventure to do a week-long sailing trip along the coast of Spain.
Now that she's married and a mother of two kids, another year-long sailing trip might not be in the cards, but that doesn't mean she won't come up with an equally unique experience. "One of our goals is to have a life adventure abroad one day as a family unit," said Judy.